In a world full of Christmas classics such as It's a Wonderful Life, A Christmas Carol and  Miracle on 34th Street, be prepared for Winter Wonderland, a new play debuting at Theater for the New City.
Marvalee Peart, the author and director, has created a new show, a contemporary Christmas classic, telling the stories of intriguing characters, real and biblical, in a modern setting.
Unlike many Christmas classics, this show is drenched in reality and struggle as well as salvation, mixing bus terminals and other New York City settings.
This is a gritty world of subway Santas as much as real ones, bus terminals as much as presents with bows.
The play, running in December right up to Christmas, is at Theater for the New City, 155 First Ave.(between East 9th and East 10th Streets)from December 7 to December 24. Tickets are $18 by clicking on the Tix. link.
Cain, Abel, the devil, a single mom, cocktail waitress, an ex-convict and runaways all cross paths in the realistic world of Winter Wonderland.
"Winter Wonderland is a unique story. It explores the relationship of good and evil," Peart said. "It's meant to be a Christmas story about love and loss, redemption and second chances."
The story, like many Christmas tales, deals with people seeking second chances, around a new year when new beginnings are, if not the norm, close to it.
And that aspect of a desire for renewal is among the elements that fit Winter Wonderland into the genre of memorable Christmas stories.
"We've all asked for second chances with promises of turning our lives around. But how many of us truly follow through on those promises? How easy is it for us to revert back to our old ways?" Peart continued. "The theme of second chances runs throughout Wonderland as one year ends and a new one begins."
We meet recent parolee Eddie Fontaine played by Matthew Palumbo, who has made a deal with the devil in exchange for everlasting life.
Then there's a flight attendant named Nina Rucci (Paolina Weber); a single mother in search of her missing son and five orphaned boys residing at Saint Anthony's Home for Boys struggling to survive another dismal Christmas.
Ryder (Nicholas Fox) a 14-year-old runaway is the newest member in the group. "What is he running from?" Peart asks of this group who, it seems, seek salvation without knowing it.
Ryder finds himself dealing with the resident bully, Rusty, played by Jake Dylan.
Cody, the peacekeeper in the group is played by Bobby Allan; Whistler, the parish's rebel rouser, is played by Julian Sarin and the youngest in the pack, Petey, is played by Khalil Jai Fason; together these five lost souls make for a fascinating bunch.
"Each runaway has a story of hardship and hope," Peart said of the characters that populate this New York City Christmas tale. "This time of year, the young can feel the emptiness that comes with the meaning of Christmas."
Although the stories are dramatic, there is some humor between the lines. "Not everyone is cheery at Christmas," she added. "Not everyone has family. Not everyone can resist the dark cloud that comes during the holidays. Wonderland touches on these subject matters and speaks to a diverse audience."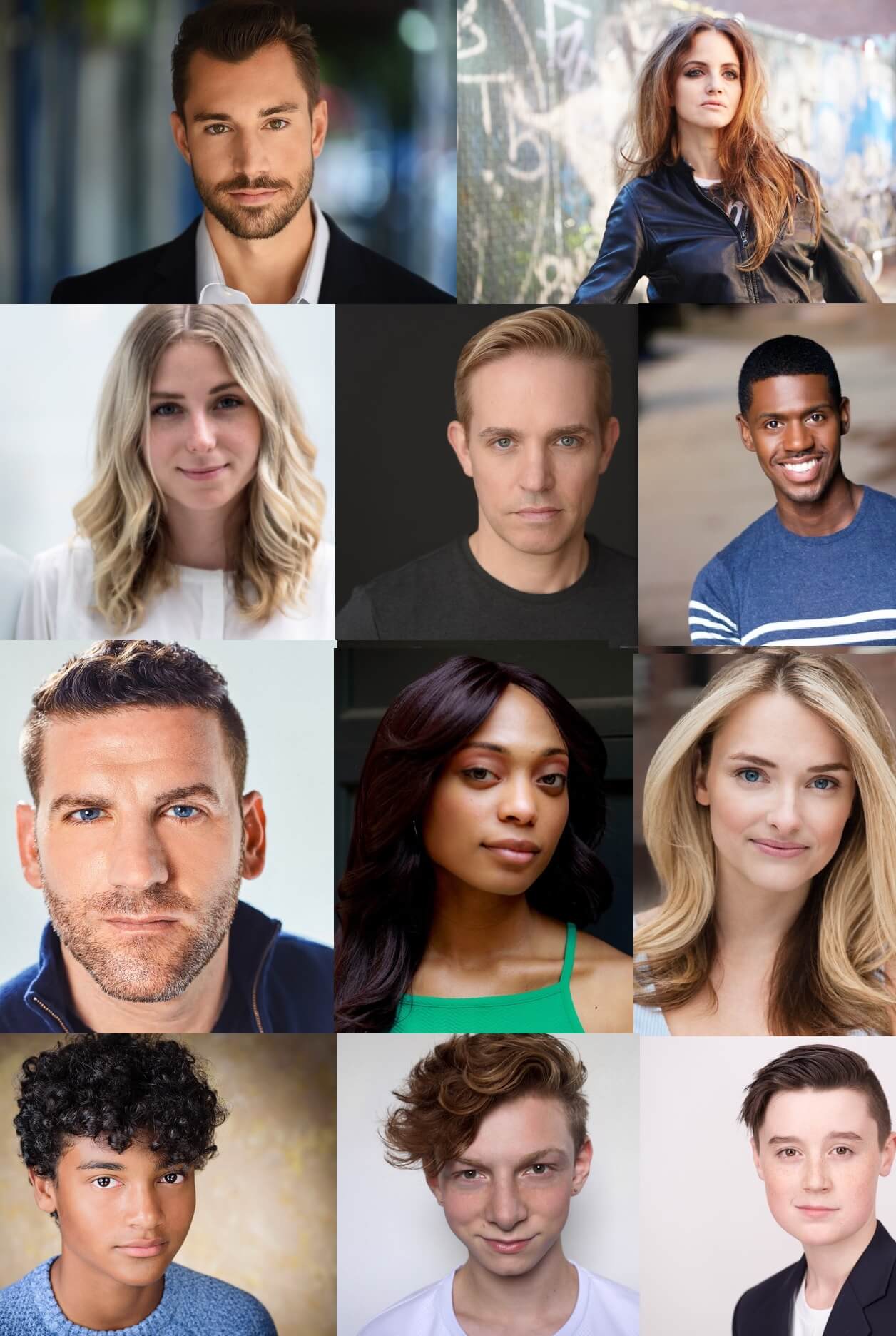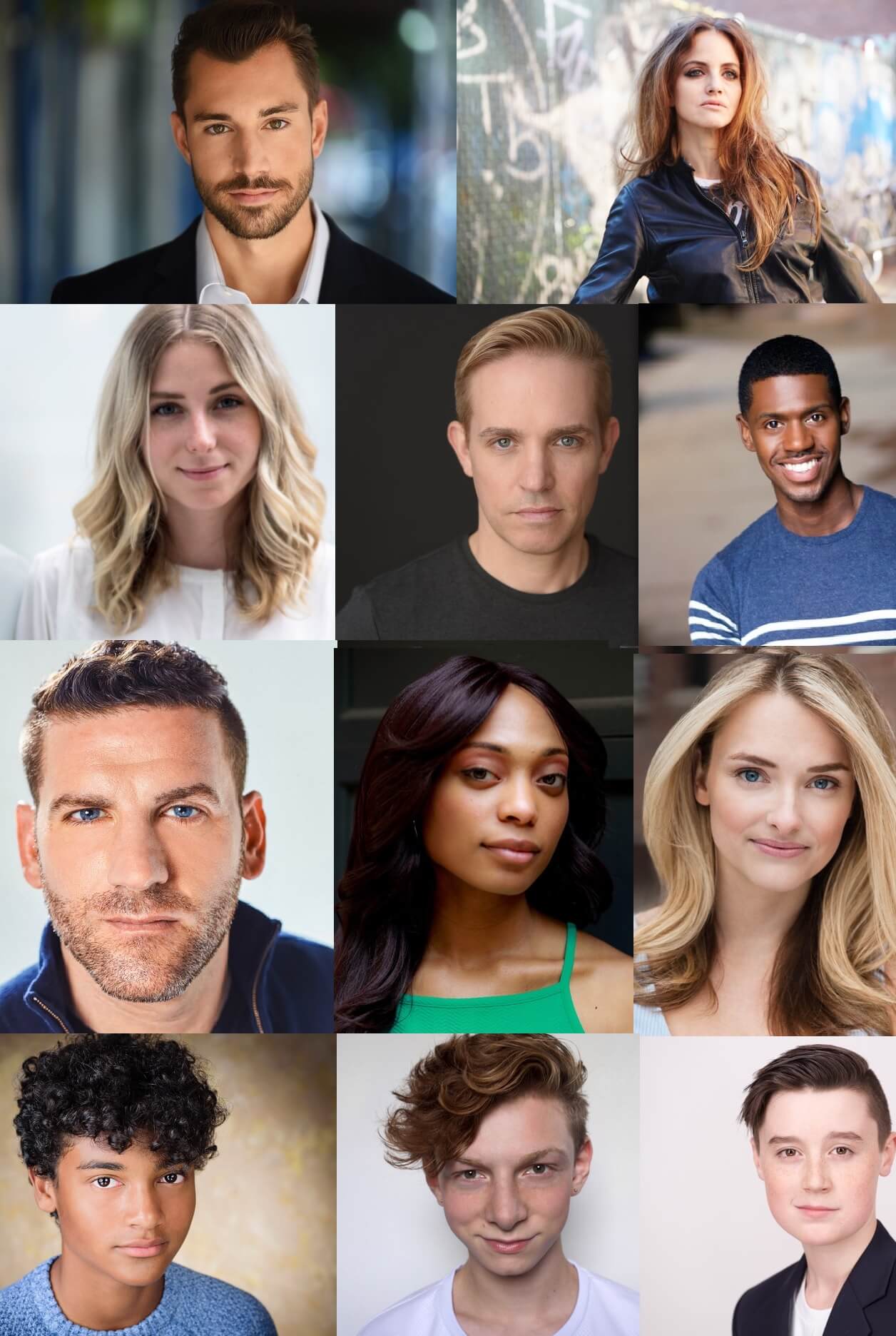 The play includes biblical characters, such as Abel (DeAngelo Kearns / Michael Filisky) and Cain (Troy Robert) who have lived an eternity.
"The Cain character (Prince of Darkness) has come to do what he does best – tempt and corrupt," Peart said. "He gets the opportunity of a lifetime when he brings recently deceased 'Eddie' back to life, offering his newest recruit redemption and immortality in exchange for everlasting servitude in Lucifer's army."
Eddie struggles internally, balancing his will against that of others such as his family, Jesus Christ and even weighing right against wrong.
"His struggle is tempered with a comedic element," Peart said. "The relationship he has with a gorgeous young cocktail waitress at a neighborhood lounge 'The Blue Velvet'."
Amber, played by Kelcei Loraine Garber, is reminiscent of the 1950s lounge singers, a blend of sex appeal and humor. "The dynamic between Amber and Eddie can be electrifying," Peart said.
Eddie also encounters a woman from his past – Nina, a flight attendant, in this world absent of angels .
"There is a long history between these two characters that represents present day couples," Peart continued. "There is the need to put aside one's differences for the sake of a greater good. Fatherhood/motherhood. The decision to switch from the 'Me' mentality to the 'We' mentality."
The remaining cast members include Maggie Weston as 'Sadie', Izzy Durakovic as 'Pops' and Theresa Arthur as 'Nurse Bailey'.
The show is set in the late 1970s, the decade when disco and discotheques sprang to life and one could easily imagine a man like Eddie Fontaine walking into a joint and having a drink with the prince of darkness.
Winter Wonderland isn't a musical, but the story is told with the help of a series of Christmas tunes, such as 'Mary Did You Know', 'O Come, O Come Emmanuel' and 'What Child Is This?'
Winter Wonderland, Theater for the New City, 155 First Ave. (between East 9th and East 10th Streets), December 7 – December 24; Thurs. – Sat 8 p.m. & Sundays 3 p.m. Tickets ($18.00) at www.theaterforthenewcity.net, 212-254-1109.